Key points:
The aged care system in Australia has three main pillars – home care, residential aged care, and retirement villages

If you can't afford aged care services, the Government will help pay for the services you need

There are other services that provide allied health and wellness supports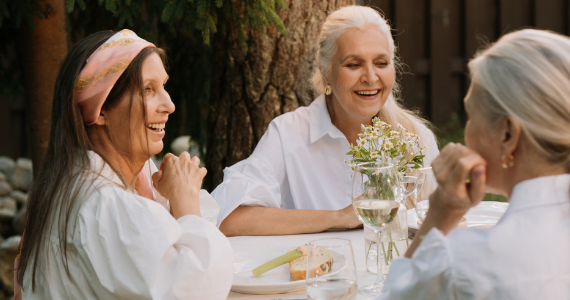 Care at home could be extra help cleaning the home or more complicated services like nursing care. If you require 24/7 care, you may find a nursing home a better option for your needs. If you are still independent but want added protection, you may like to move into a retirement village.
The aged care system is funded and subsidised by the Federal Government, you can access these services through My Aged Care.
Basic home care
Entry level home care fits under the Commonwealth Home Support Programme (CHSP), it provides basic support and care to people in their home.
This can include services to help you stay in your community, like social support and transport, or services that help you around the home, like domestic assistance, personal care, home maintenance, home modifications, and nursing care.
CHSP can provide older Australians with basic health care and aged care assistance that will keep them living independently and safely at home for longer.
Home Care Packages
Getting a Home Care Package is a step up from basic home care, providing higher levels of care. There are four types of Home Care Packages that are allocated depending on your support needs.
For instance, an older person with basic or low care needs will receive either Level 1 or 2 Home Care Package. If you have intermediate or high care needs, you will be assigned a Level 3 or 4 Package.
You will receive a range of services including personal care, domestic assistance, meals and food preparation, nursing care, home or garden maintenance and home modifications, mobility aids to help you at home, and transport and social assistance.
Short term care options
If you need help for a limited amount of time, but not ongoing, you may benefit from utilising short term aged care services. There are a number of different short term options available, including:
Respite – This service gives a carer a break from their caring duties while someone else provides care and support to the person they care for. This support can be delivered in the home, in a community setting, or in an aged care home. It can last for a few hours, a day, a night, or for a few weeks.
Short Term Restorative Care (STRC) – STRC aims to reduce or reverse functional decline in older people to avoid needing ongoing in home care services or prevent you from entering aged care prematurely. For a short time you'll be supported by services that help benefit your mobility and abilities to make everyday tasks more manageable.
Transition Care – The Transition Care program helps older people build their confidence and independence if they are still feeling fragile after a hospital stay. The program is goal orientated and therapy focused, and will run for up to a 12 week period.
There are additional social or allied health services that are available to older people to access through the aged care system, including Centre Based Care (CBC) and Day Therapy Care (DTC).
Residential Aged Care
If you are no longer able to stay at home safely, it may be time to move into a permanent residential aged care facility.
In a nursing home, you will receive help with daily tasks and activities, and personal and nursing care. Additionally, they will provide a bed and all the things you need in a bedroom, services that meet your daily needs like regular meals and laundry services, personal and clinical care, allied health services as well as social support and activities.
These supports are provided by trained professionals who can also be called on for emergency assistance. Some aged care homes deliver specific supports for people from cultural backgrounds, or have dedicated wards or supports for cognitive impairments like dementia.
Retirement villages
A retirement village is not an aged care facility. Aged care services are not generally included in any services provided in a retirement village and only people who are fit and independent can move into retirement village homes.
These villages are housing developments that cater towards over 55 year olds and have a range of amenities and facilities available. They also provide and encourage a strong community between residents of the village.
If you live in a retirement village, you can still receive home care services from providers. This may be organised through the village or you can access them yourself either privately funded or Government subsidised.
Source: This article was originally published on https://www.agedcareguide.com.au/information/what-is-aged-care-like-in-australia.
Important:
This provides general information and hasn't taken your circumstances into account. It's important to consider your particular circumstances before deciding what's right for you. Although the information is from sources considered reliable, we do not guarantee that it is accurate or complete. You should not rely upon it and should seek qualified advice before making any investment decision. Except where liability under any statute cannot be excluded, we do not accept any liability (whether under contract, tort or otherwise) for any resulting loss or damage of the reader or any other person.
Any information provided by the author detailed above is separate and external to our business and our Licensee. Neither our business nor our Licensee takes any responsibility for any action or any service provided by the author. Any links have been provided with permission for information purposes only and will take you to external websites, which are not connected to our company in any way. Note: Our company does not endorse and is not responsible for the accuracy of the contents/information contained within the linked site(s) accessible from this page.